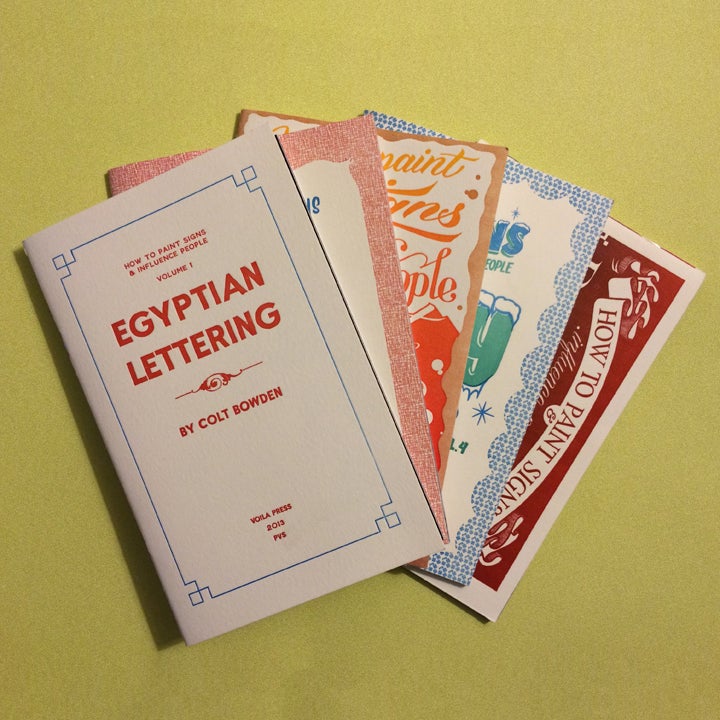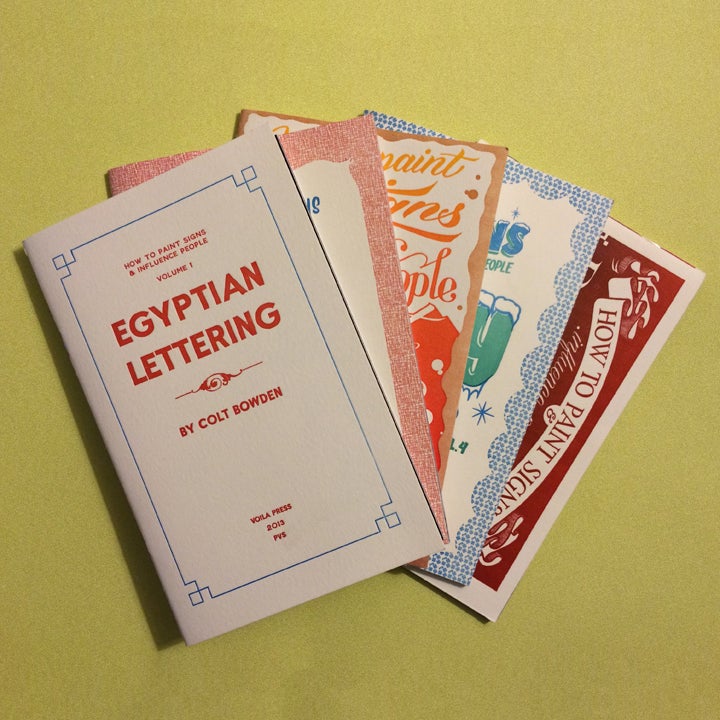 Volumes 1-5 Letterpress Cover
by Colt Bowden and Pre-Vinylite Society
$85.00 / Sold Out
Volumes 1-5 of the sign painting zine, How to Paint Signs and Influence People by Colt Bowden & The Pre-Vinylite Society.
Printed in Black and White, with a sturdy brown Chipboard Letterpressed Cover, these are the perfect start on your way to becoming a journeyman sign painter.
Please Note: I will be traveling through July, I will try to ship dvd's and zines from my travels, but will only have so many supplies until I return. All orders from June 28-July 31st are guaranteed to be shipped by August 1st.